The acoustic bricks
GIMA acoustic bricks are made of fired clay. Due to the material composition, the preparation and the firing temperature of about 1150° Celsius, it is assigned in quality terms to the ceramic used for masonry facings.
With a specialist manufacturing process, GIMA has succeeded in leveraging the positive influences of the firing process. This avoids damage to the firing skin and preserves the protective cover. However, at the same time, a 'deburred surface' is produced, creating a special aesthetic appearance.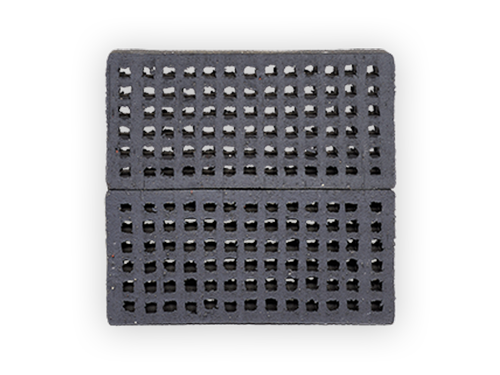 Here you can see an overview of the standard formats of acoustic bricks. Depending on the building requirements, we are of course able to offer other dimensions for all types of product. For this, simply pick up the phone or use our contact form to get in touch with us.
Acoustic bricks
Format in mm
Approx. demand
per m²
Weight in
kg/piece
240/52/240
16
3,2
240/71/240
16
4,2
240/90/240
16
5,7
240/115/240
16
7,2
240/52/113
33
1,7
240/71/113
33
2,2
240/90/113
33
2,7
240/115/113
33
3,2
Scroll right for more information >
Acoustic bricks
Detailed drawings
Depending on the intended application, acoustic bricks can be produced with angled or horizontal perforation. In our product folder, you will find samples of technical drawings showing the various different variants and the product structure. Let yourself be inspired for your next project.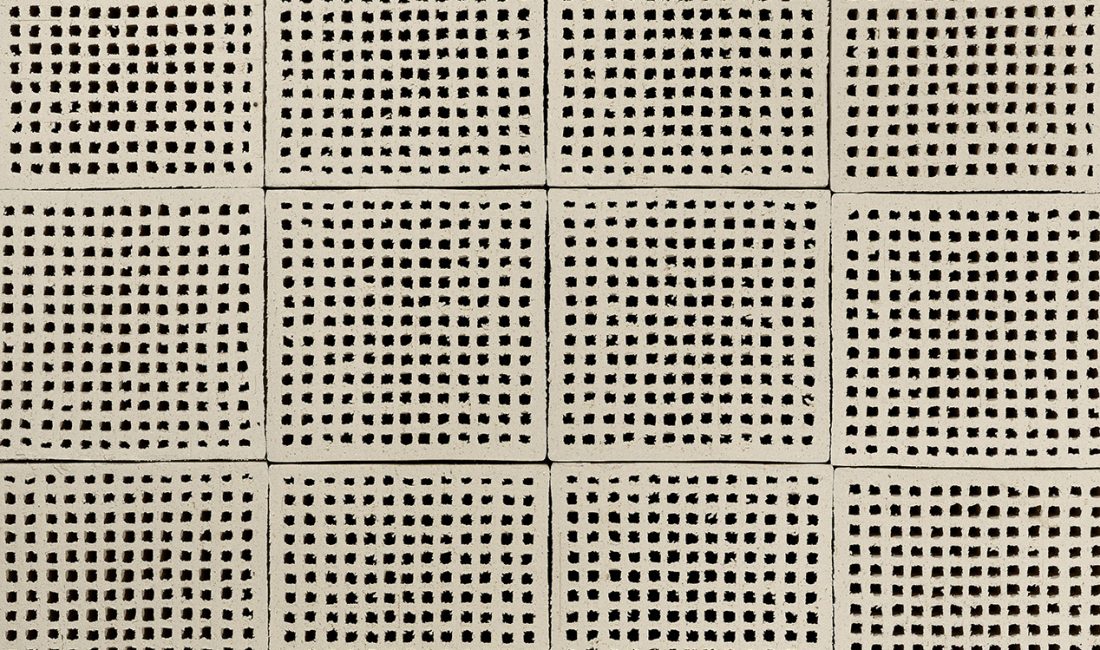 Limitless color variety
Acoustic bricks
We can produce all ceramics products in your desired color and format. Here you can see a small selection showing what acoustic ceramic products look like in their various color variants.
For facades, we only manufacture on a project-specific basis, and we consult with you about your desired color until we have achieved a perfect match with your wishes. Let yourself be inspired by our color overview and discover a selection of colors produced previously. Simply order a sample of your favorites or download our textures for renderings.
+ Color overview for facades
+ Color development
Bologna - Acoustic bricks
Kilian-von-Steiner-Schule, Laupheim | hotz + architekten PartGmbB, Freiburg
Bricks & facade | Acoustic bricks | 237 x 90 x 113 mm
© Bernhard Strauss
+ Reference overview
Get a picture of our products on the completed building
and discover impressive references with brick facades.
The GIMA acoustic insulation system is a cost-effective, future-oriented and high-quality solution. The acoustic energy responsible to noise levels, at frequencies of between roughly 250 to more than 4000 Hz is absorbed almost completely. As a consequence, the tested GIMA acoustic insulation systems can be classified as highly absorbent. The outcome is aesthetically attractive, combined with a high level of functionality. Based on DIN EN 771/DIN 20000-401 and ZTV-Lsw 06, tests are conducted for dimensions, web thicknesses, brick and shard densities, the proportion of perforation, water absorption, frost resistance and resistance to stone projectiles.
You will find more information in our download area.
If you have any questions, please do not hesitate to contact us at any time.